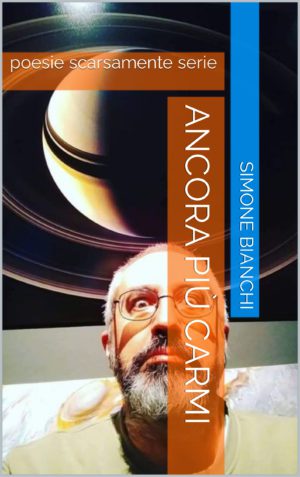 Codice ISBN-13: 979-8391799665

PRESENTAZIONE
Evidentemente l'autore non si è accontentato di tediarci con il primo libercolo di componimenti poetici satirici (sfpd) e ce ne presenta, a tempo di record, un secondo.
Che dire? Se siete talmente di "bocca buona" e masochisti da aver apprezzato il primo gradirete, presumo, anche il secondo.
Del resto, diciamocelo, è opera questa ancor più della prima ispirata soprattutto dalla innata cupidigia dell'autore (continua…)
[Ornella Merola]

 Music, Materials and
Technologies used courtesy by their Authors. News sources are
copyrighted by their Owners. Tested on all major browsers. This website
uses no cookies and stores no user data.
Website © 2008 and later Simone Bianchi.