Chi siamo / About Us
Il marchio TangerineTech viene fondato nel 2007.
Simone Bianchi, Dottore in Ingegneria e team coordinator dal 1998, decide di trasformare l'esperienza nel campo della tecnologia in un progetto più ampio, una rete di persone e idee per sviluppare la tecnologia dei prossimi anni.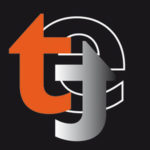 Dal 2014 TangerineTech e gli indirizzi Web www.tangerinetech.net e www.simonebianchi.net diventano il marchio e spazio Web personale di Simone Bianchi con tutti i copyright relativi.

The TangerineTech brand starts moving in year 2007. Simone Bianchi, Engineering Dr. and development team coordinator since 1998, decided to transform his acquired experience in the field of technology into a wider project, a network of people and ideas about developing next years' technologies.
Starting 2014 TangerineTech and the Web addresses www.tangerinetech.net and  www.simonebianchi.net have become the personal brand and Web space of Simone Bianchi with all brand and websites related copyrights.
TangerineTech. Your digital dream.
Archivio / Archive – TangerineTech Flyer
Music, Materials and Technologies used courtesy by their Authors. News sources are copyrighted by their Owners. Tested on all major browsers. This website uses no cookies and stores no user data.